W Mode USB system can be used to enable the anti-deleting function of the flash drives with special commands. They are the same price as common USB flash drives and can quickly be mass-produced with professional equipment.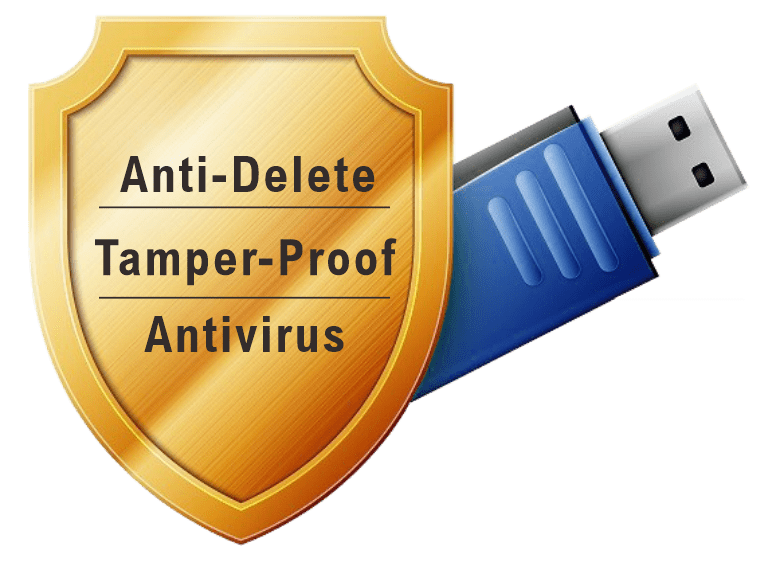 * Anti-delete feature-so that the flash drive can only read data, cannot be deleted, cannot be formatted.
* Write-proof and tamper-proof-protect the data in the flash drive from being changed.
* Antivirus-don't worry about computer poisoning.   
The anti-deleting USB computer, TV, car audio, and speakers can be read directly, just like general USB usage.
W Mode Anti-deleting read-only flash drive
A flash drive with powerful marketing functions is your best choice, whether you want to deliver important information or add points to your corporate image.
Anti-delete protection modes
Turn the flash drive into an anti-delete partition to prevent the flash drive from being formatted, deleted, overwritten and poisoned. The anti-deleted data can also be played smoothly on TVs and players.
•Anti-delete USB flash drive-read-only anti-delete area.
•Customized USB can be upgraded to anti-delete read-only flash drive.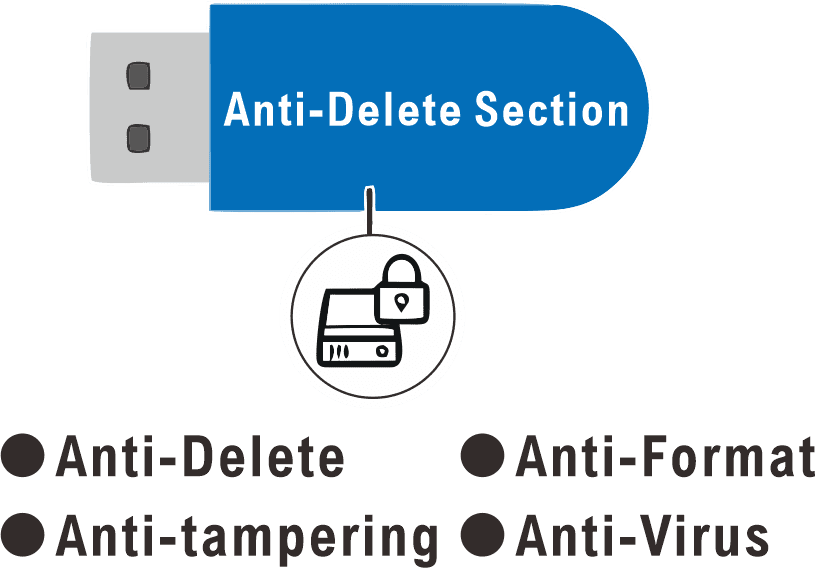 Partial anti-delete USB mode
The disk is divided into 2 partitions, one is a CD-ROM partition, which cannot write or delete data; the other partition is a general disk partition, which can store data normally.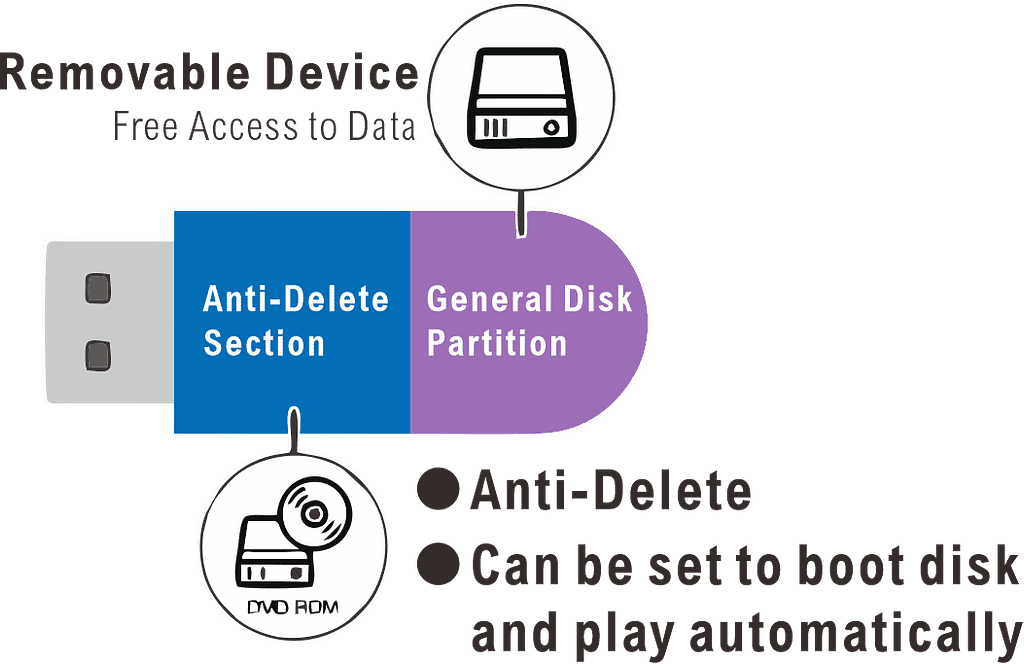 Fast mass production anti-deletion solution
Through the industry's well-known data equipment, a large number of efficient production of anti-delete flash drives.